"Changing the way jewelry is worn"

"One ring to rule them all"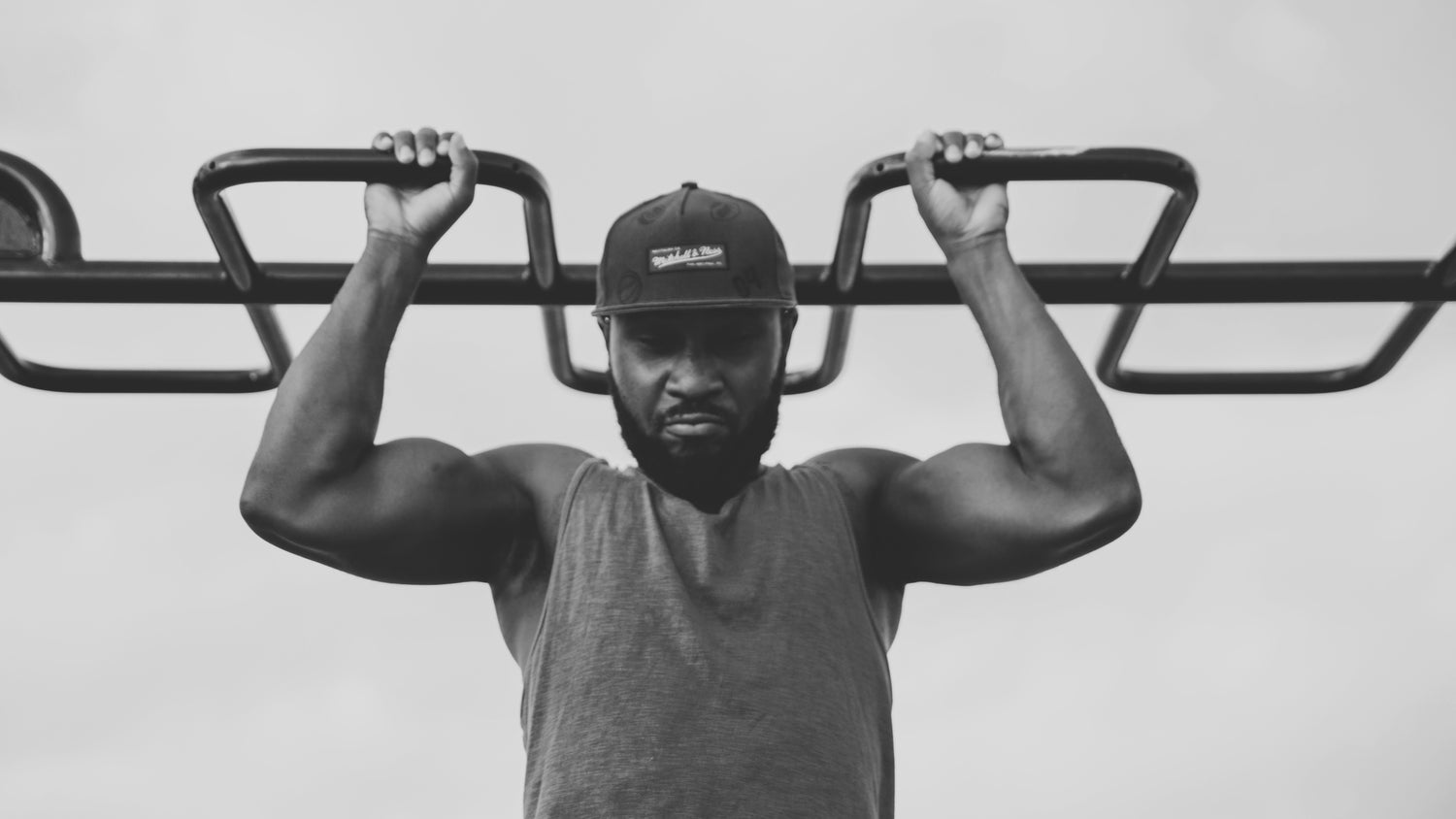 Rings are not made to function.
Do you wonder why rings often get stuck or lost? (we did) That's because a ring is considered an accessory and NOT part of your daily ritual.
We believe a ring holds more meaning than just accessory. Rings have a function- to stay on & to feel good on your finger.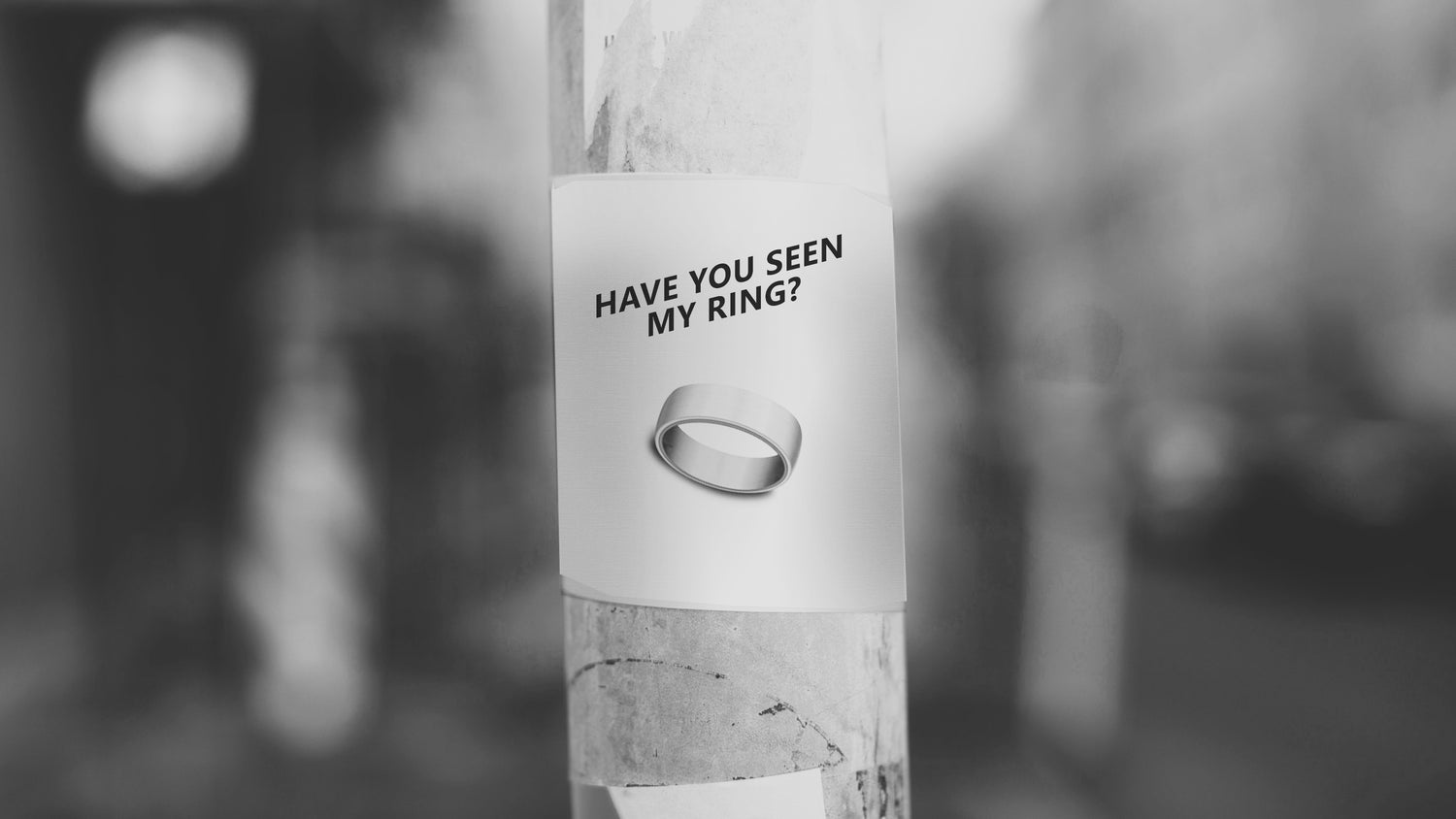 A need for a solution.
Not all rings are made equal. Depending on the interior fit, a ring size may vary in size. A comfort fit ring typically fits around one size larger while a flat interior ring fits one size smaller.
Not to mention, a comfort fit ring may slide on smooth, but will also slide off just as easy (that's how you lose a ring).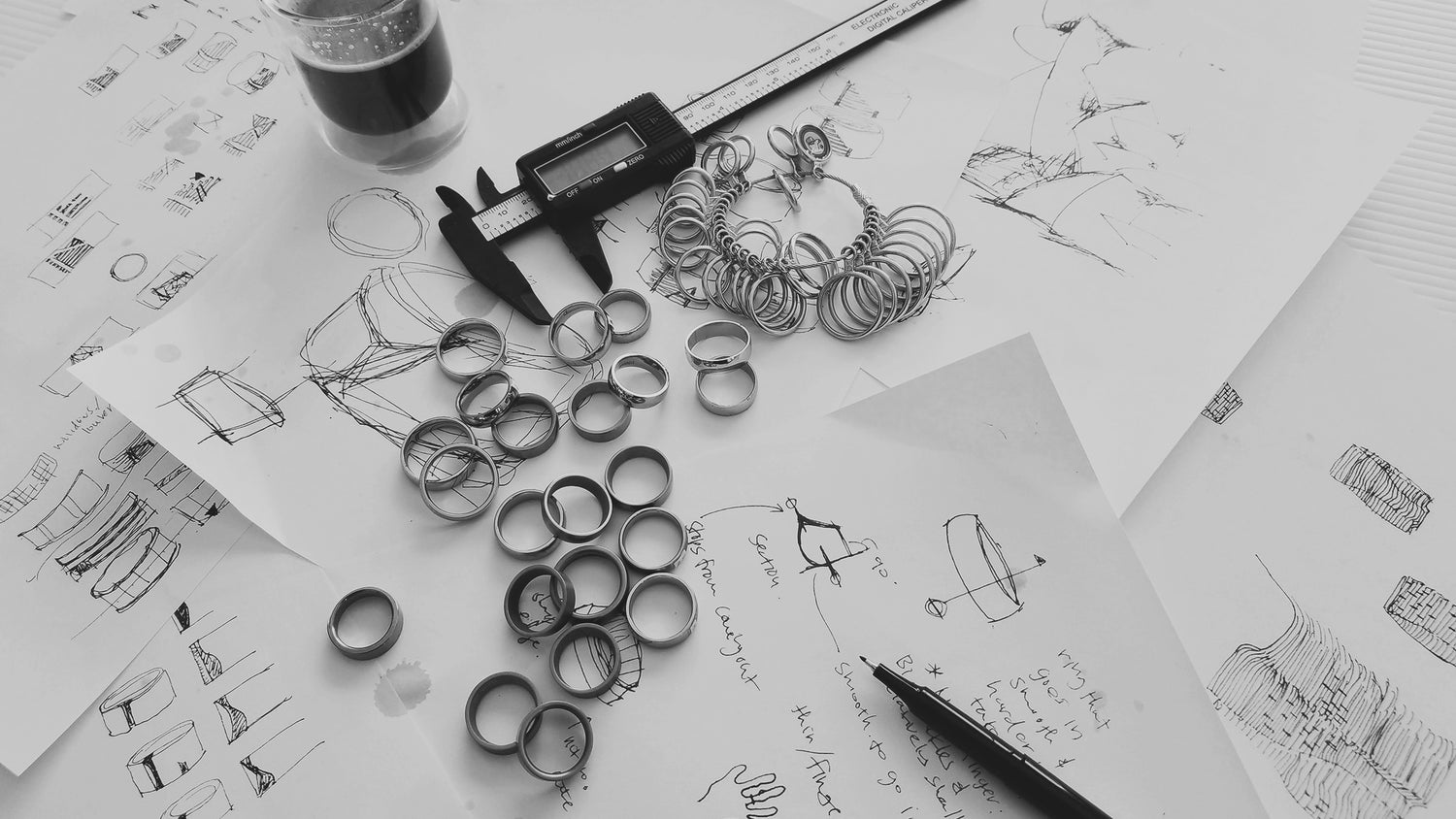 Do you know your ring size?
Men have larger knuckles than women, the size difference between the finger and the knuckle can vary anywhere from a 1/2 size to 3 whole sizes.
In a quest to find the perfect fit, we developed a unique formula to measure your finger and knuckle. All of our rings come with a (free) custom ring sizer to eliminate the guess work. We call it "The Perfect-fit Guarentee."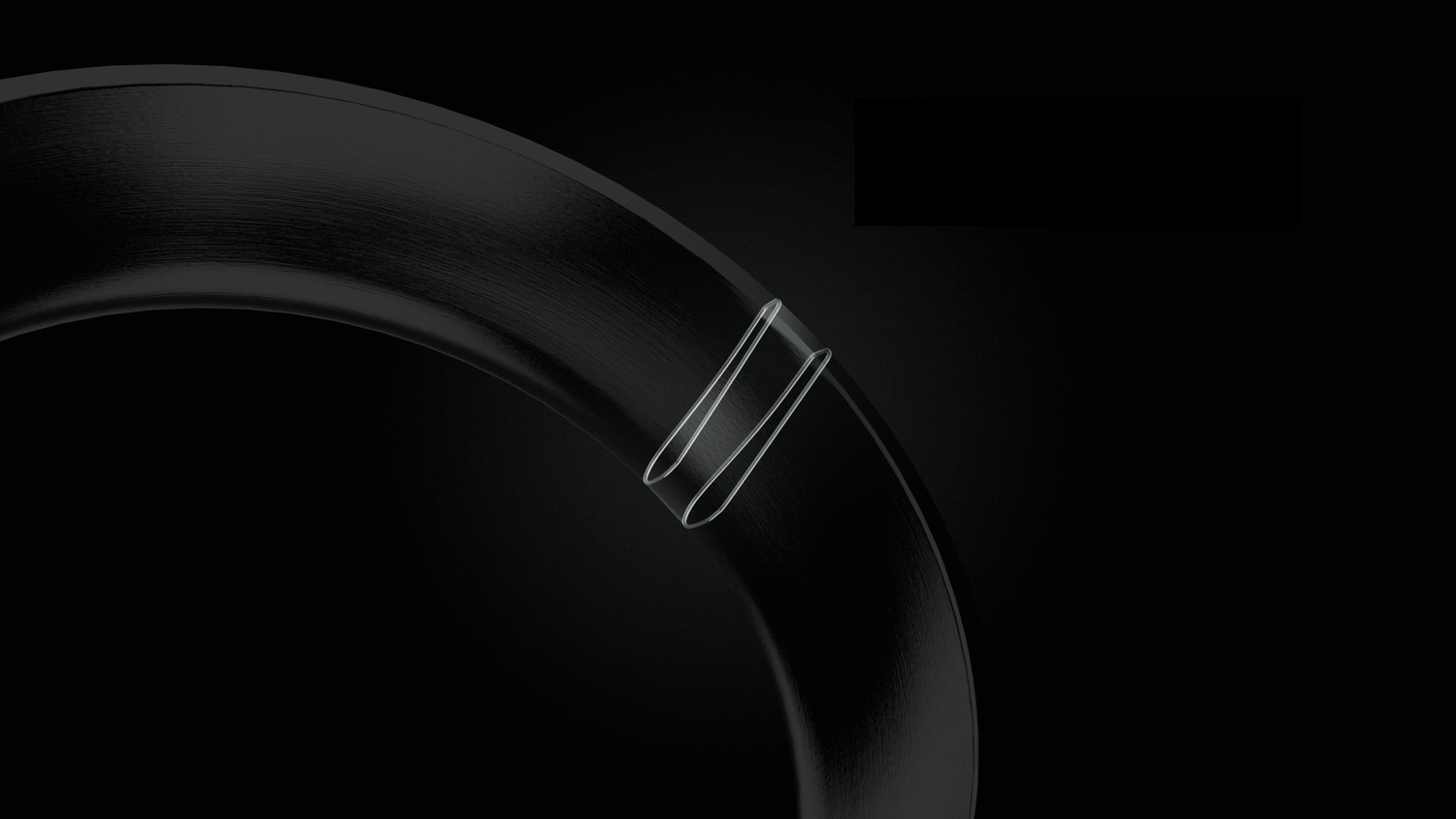 The ergonomic difference.
The ERGO FIT® interior is engineered to respond to the ergonomics of your finger for a functional design.  The design takes on an asymmetrical interior curve that possesses a function that is directional.
Designed for the human body, Nanaco Men's ERGO FIT® rings fit perfectly. Created for comfort, built for style and durability.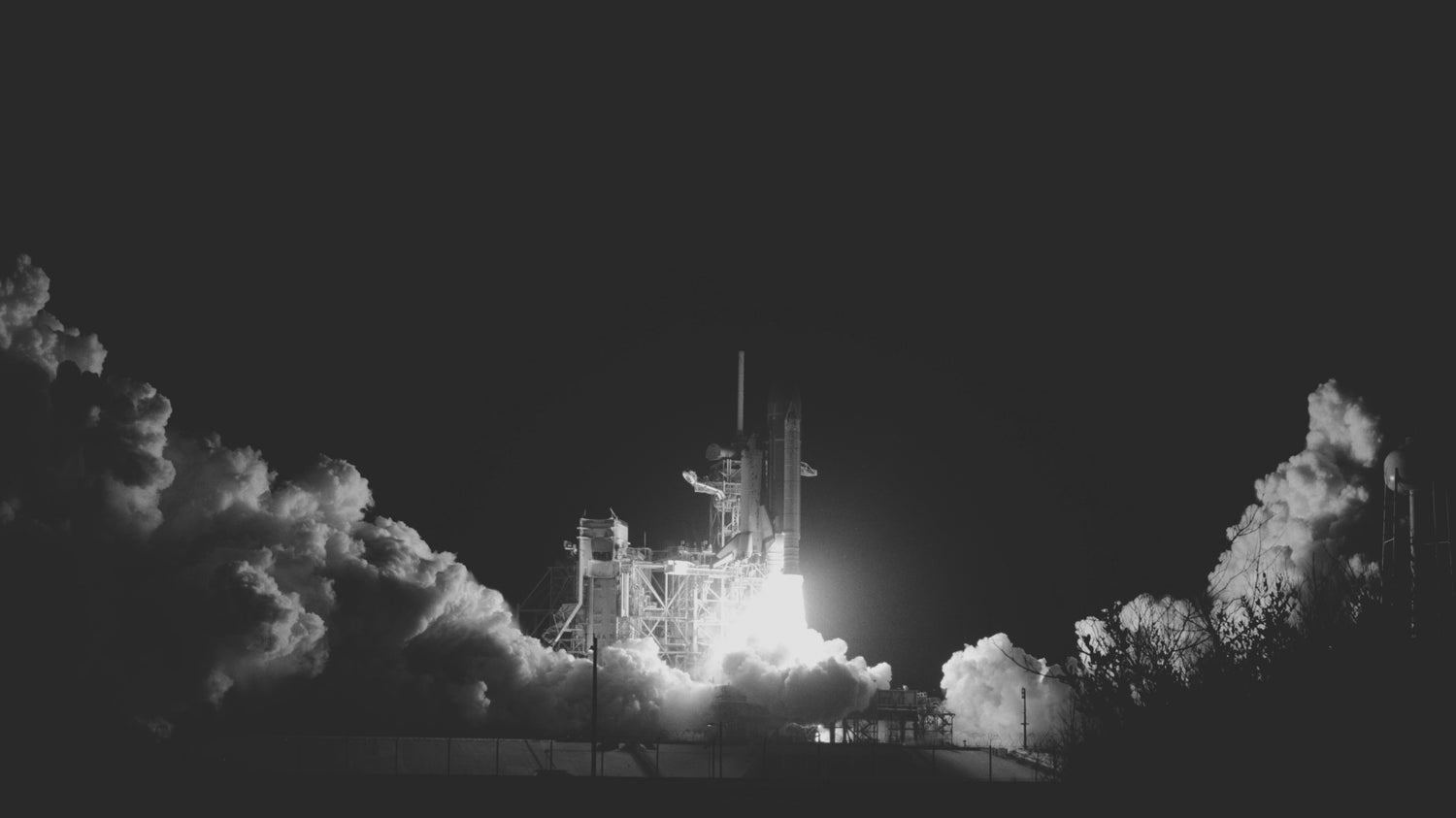 Made with aerospace titanium.
Our rings are made with grade 5 titanium (Ti 6Al-4V) for ultimate durability. This grade of titanium is typically used for applications in industries such as aerospace, medical, and marine. Titanium metal, while known for being one of the strongest naturally occurring metals on earth, is resistant to dent and corrosion.
We believe material quality has an enormous impact on the longevity of our products.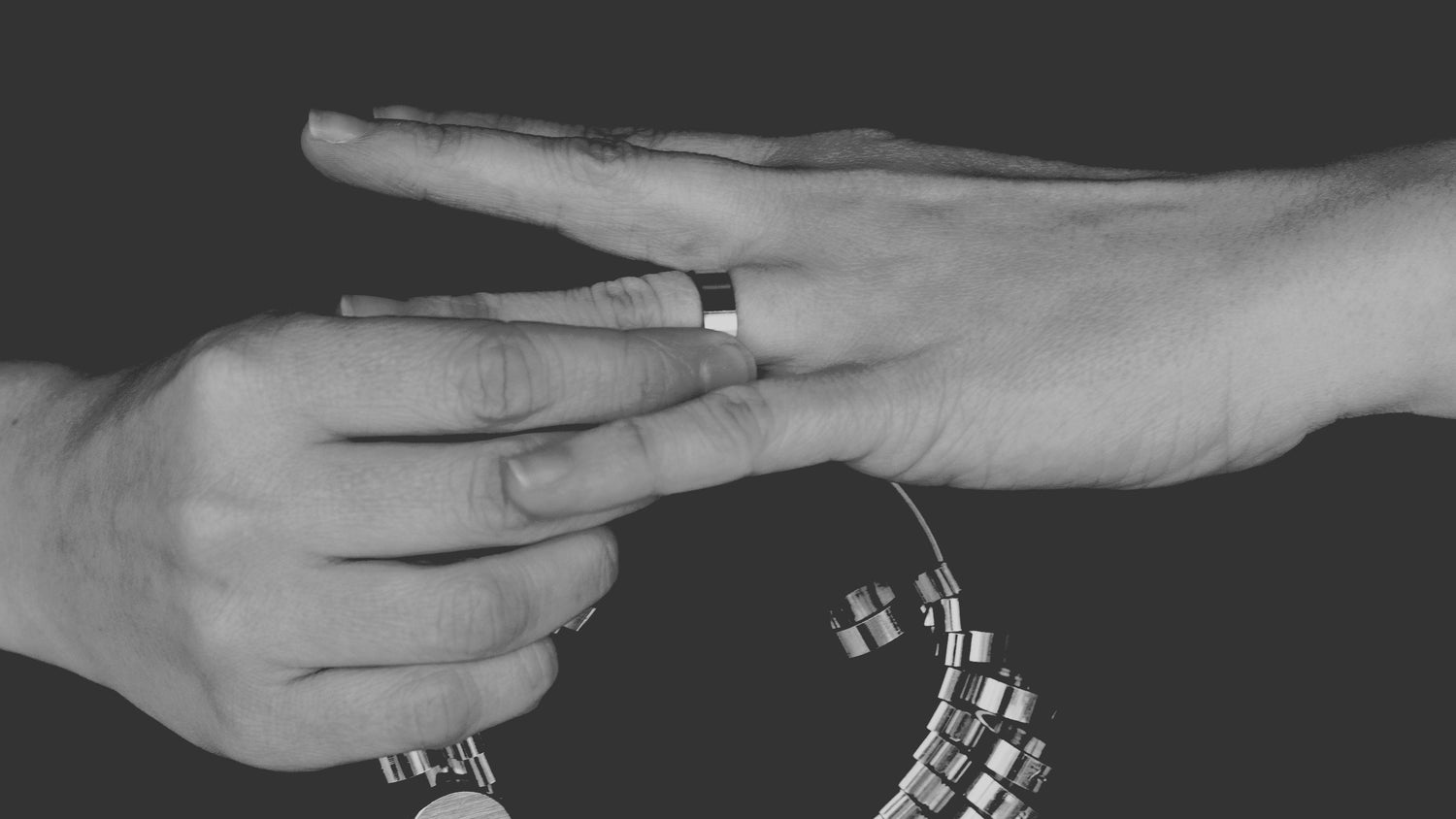 Every ring comes with a lifetime size warranty.
There's no need to enroll, it's all inclusive. During the life of the ring, your finger may change in size, we will replace the ring with another size for free of charge.
Because how you feel in our rings matter to us. Fit is our priority. We want your ring to fit perfectly through any life changes and that even includes freshmen 15 and dad bods.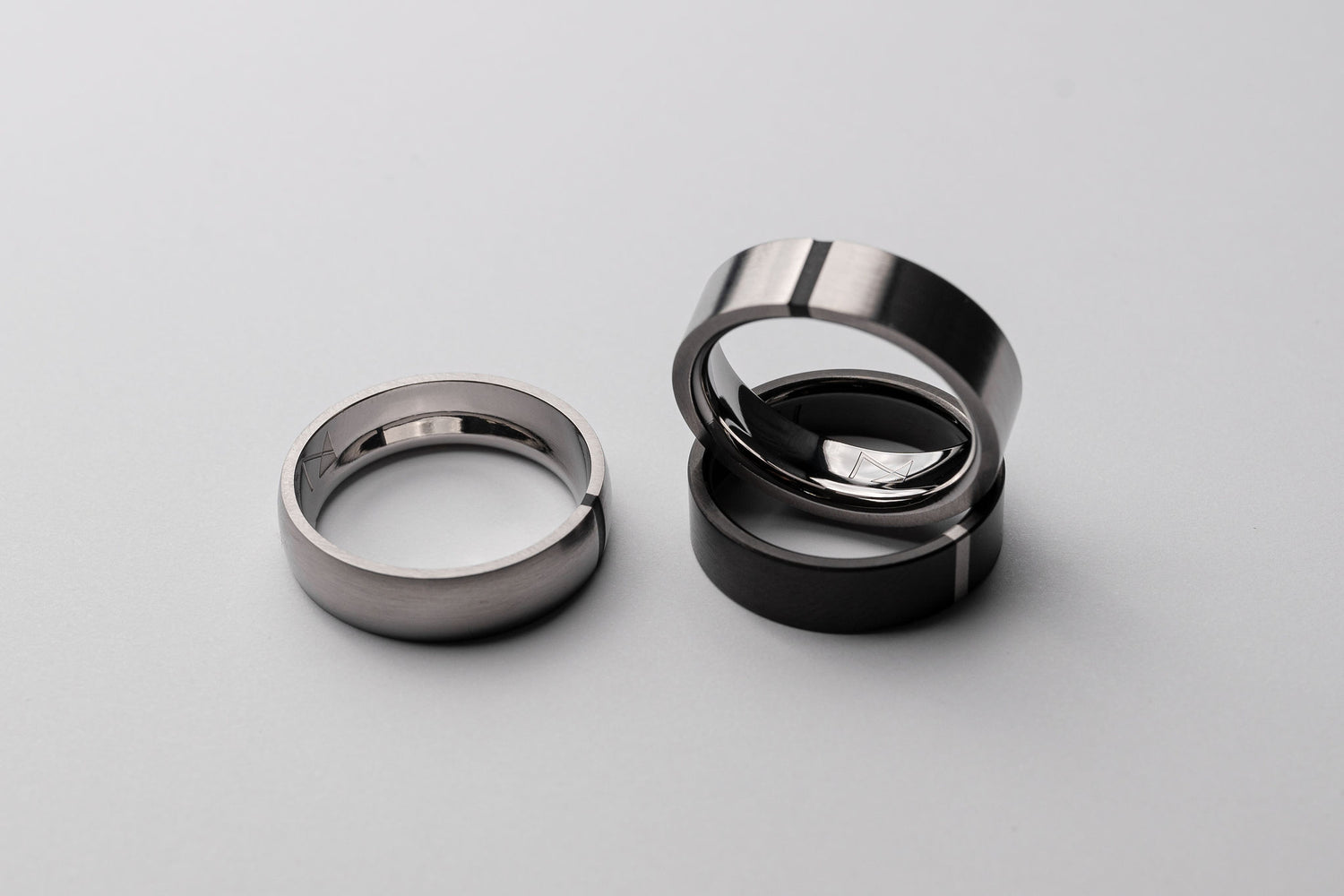 Three styles to choose from.
In our first collection, the goal was to incorporate our guiding principles of design to come up with a solution where complex interior curves meet simple lines to deliver a design that is honest and true to the function of our rings.
Three looks that are sure to elevate your finest attire with the comfort you need to go on about your day.
What people are saying about us
Get 10% off your first purchase
Subscribe to our emails and we'll email you a discount code!